Masking Notice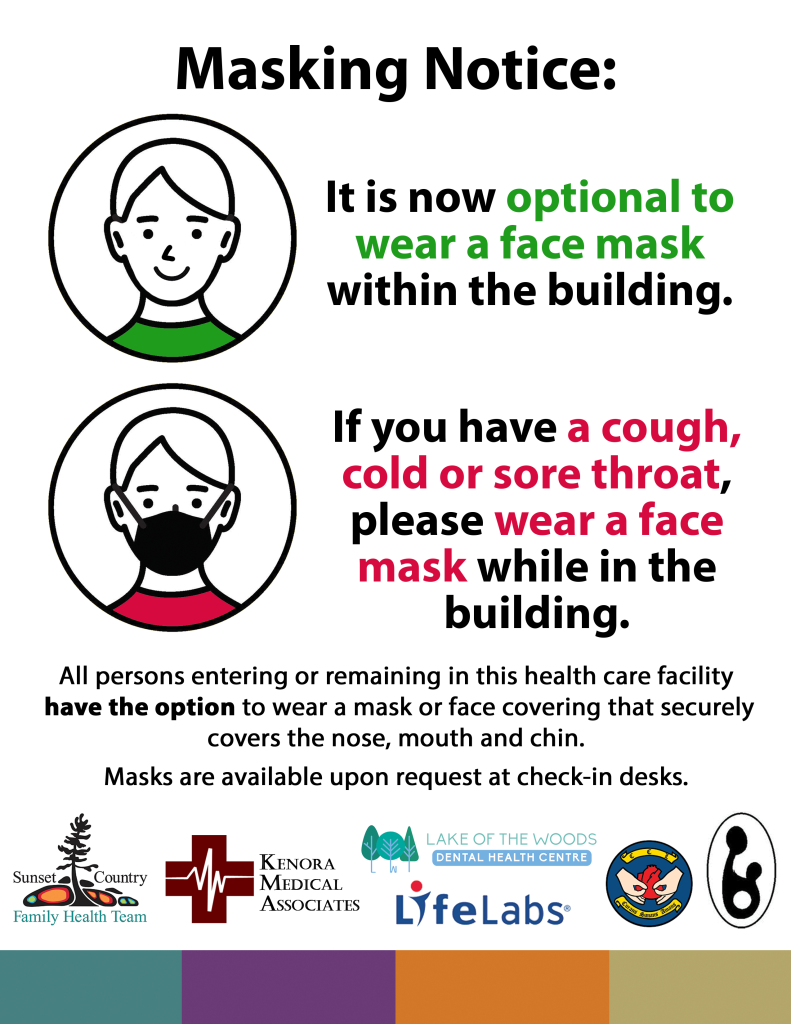 Masking Notice: As of May 1, 2023, wearing masks at the Paterson Medical Centre is now optional.
Anyone with respiratory symptoms (a cough, cold, or sore throat) should wear a mask while they are in the building. Masks are available upon request at check-in desks.
Thank you for your cooperation and understanding as we strive to maintain a safe and healthy environment.